Changing the power game with our unique Circular Energy Cell, used as Fuel Cell or Electrolyzer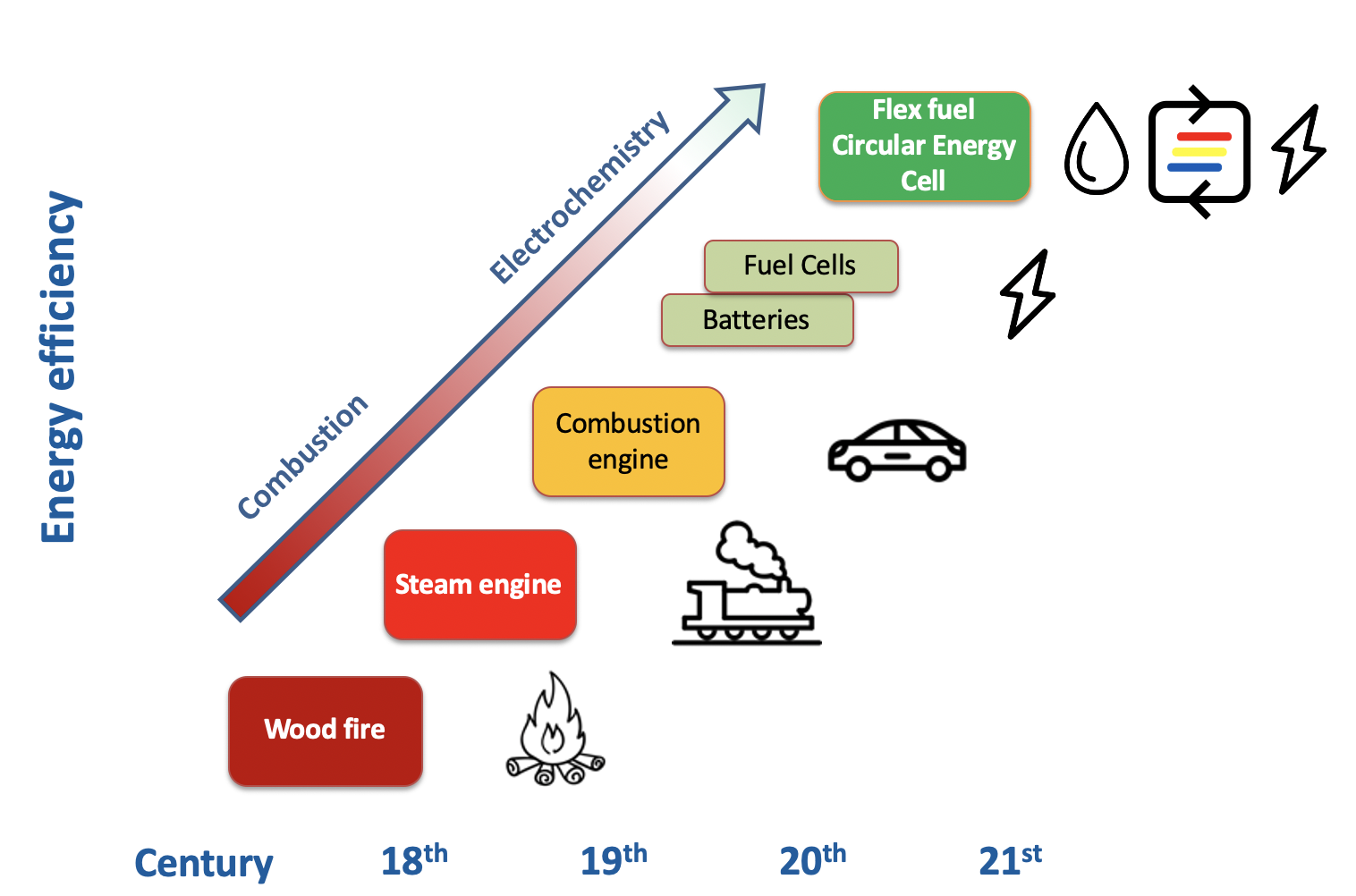 Our Circular Energy Cell offers solutions for the Energy Transition, Smart Decentral Grids and CO2 reduction towards circular energy
How our Circular Energy Cell works: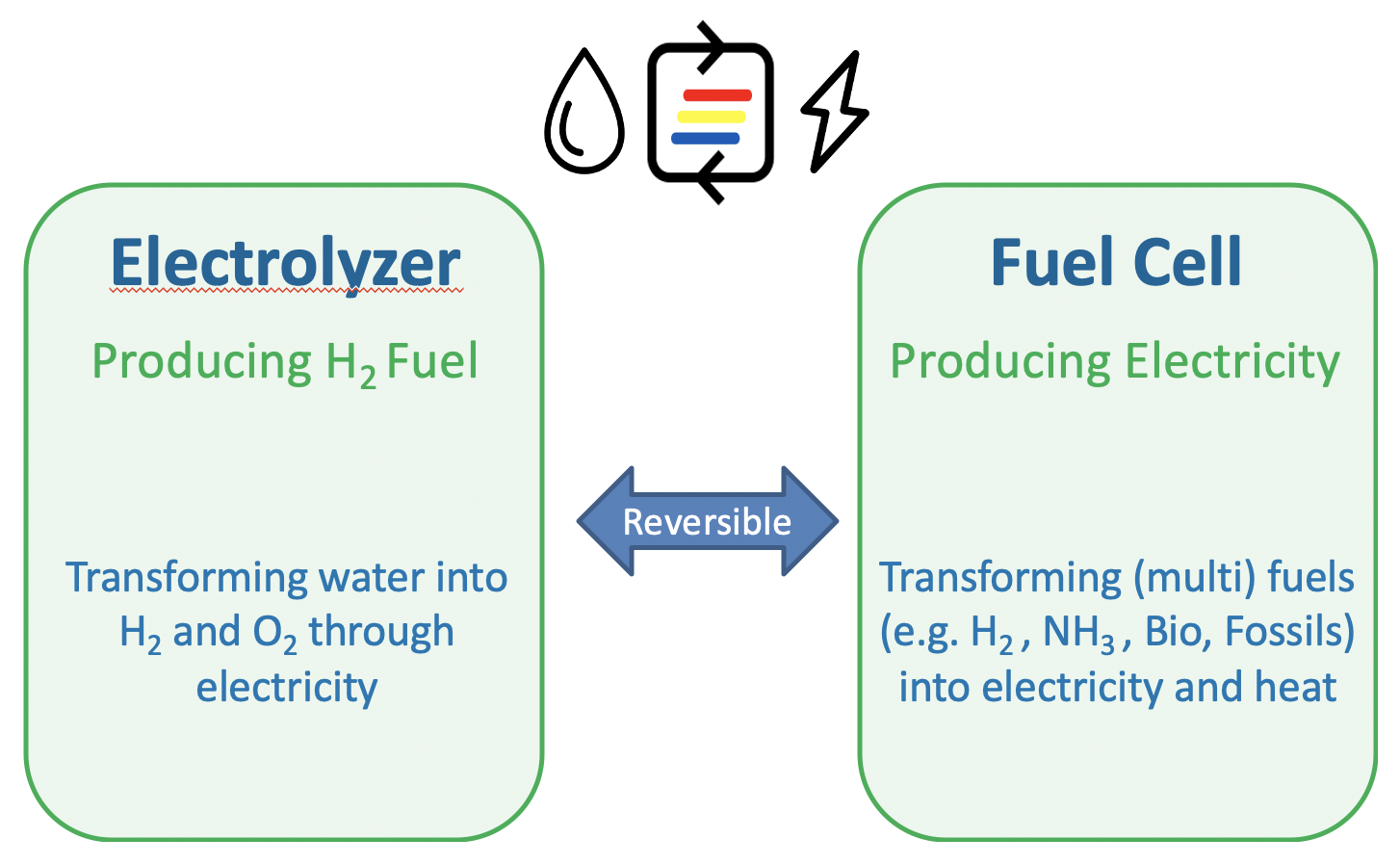 Creating Clean Circular Energy for You!
By providing affordable, reliable, decentral, reversible and clean energy for everyone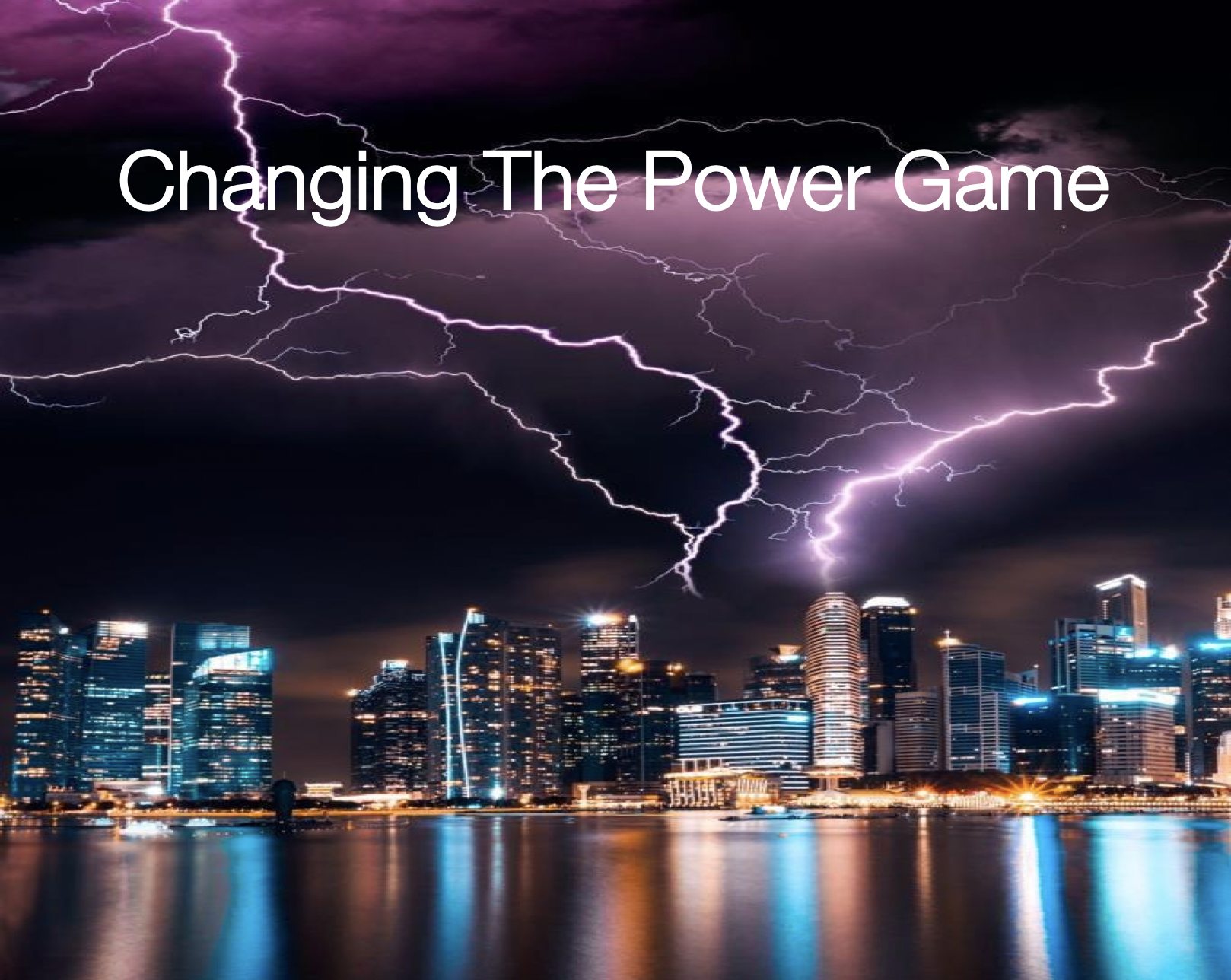 Scalable for a variety of applications from 'Penlight to Powerplant'
Diederik B.C. Jaspers invented a brilliant new SOFC design during his Master thesis at Delft University of Technology in the Inorganic Chemistry Faculty of prof. dr. J. Schoonman in the nineties. In that phase the design was patented and the technical feasibility was proven experimentally. After years of working in the Energy field, as inventor, consultant, and problemsolver Diederik also started in 2006 his own company SOFC.nl B.V. to further develop his earlier SOFC ideas. The ceramic mass production technology and cell stack were developed in the following years in cooperation with Philips/CoorsTek. In 2018 Diederik decided to work with a dedicated team to get those ideas realized in a broad market and founded Circonica Circular energy BV which has all the rights of SOFC.nl BV and in which he has the role of CTO. Together with the team and with partners in research (TU Delft), production and Liberty Global as launching customer their vision is to create the Next Generation Clean Energy . This can now be realized because the timing (political, environment ,electrification, Paris 2050) is right ,the knowledge and further experience with the Help concept is ready, recent technological developments in production can make it broad accessible and a dedicated team inside Circonica together with the fully matched partnerchain are all ready to create Circular Energy.